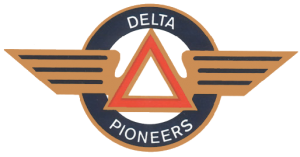 Life is slowly returning to normal. 
After more than a year, the Salt Lake Delta Pioneers
held their first monthly luncheons at the
Golden Corral, in Midvale.   
There was LOTS to talk about with a  room
full of familiar faces.  Stay tuned for more
information about our next luncheon.
Delta Pioneers is an organization that welcomes all retirees from Delta Airline, and all associated merged airlines, to the monthly meeting to socialize and share their experience after retirement. Meeting for lunch on the fourth Wednesday each month. There's fun, chit-chat and prizes.
A Look at Hill AFB Museum
Photos by Archie Lawson